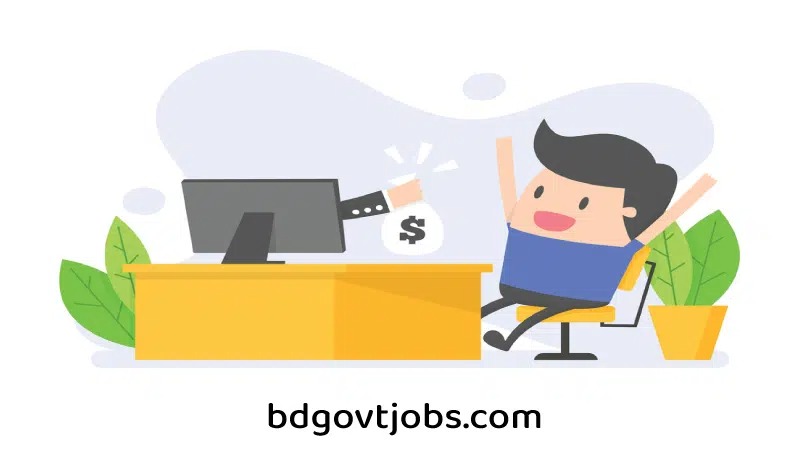 As the days go by we are becoming dependent on online. There are various ways to earn money online by relying on this online. Now making money online has become a trend.
If you search around you, you will find that many people have established themselves by making money online. Online is a place where you can earn a lot of money according to your skills. Whose job or other business is not possible.
In today's article, I will discuss with you how you can earn money online. So if you are interested in online income then read this article carefully.
Who Can Make Money Online?
Not everyone can make income online. Because if you want to earn money online, you have to be a person with hard work and patience. Online income does not start immediately. If you want to be successful online, you have to work hard, and not give up.
If you are a hardworking person or have the patience to work hard, then read this post. If not, brother, you cut it.
Ways to Earn Money Online 2023
There are many ways to earn money online, through which you can earn money online. But in this post, I will mention the best ways to earn money online through which you can earn a good amount of money. And which have future value.
You Can See: অনলাইন ইনকাম করার সেরা উপায়গুলি ২০২৩
1. YouTube
YouTube is an easy way to make money online. Because you don't need any investment to make money on YouTube. You don't have to spend any money to open a YouTube channel.
You can earn money by uploading videos on YouTube with monetization or marketing your own business. Many Bangladeshis are earning lakhs of rupees from YouTube every month.
To earn money from YouTube, you need to meet certain conditions to get YouTube monetization.
There should be 4,000 hours of watch time in the last year.
There must be 1,000 subscribers within the last year.
There will be no copyright or copyright claims on your YouTube channel.
You must qualify for YouTube Monetization as per the YouTube Guidelines.
2. Website Income (Website)
The best way to earn money online is to earn money from websites. I have been earning money from the website since 2017. I have a few websites from which I make money online.
To make money from a website, you must first open a website. You have to spend some money to open a website. You can create a good quality professional website by spending around 10 to 25 USD.
You can also open a free website if you wish. You can earn money by opening a free website on Google Blogger.
However, I would suggest you to open a website with your own money and earn money. Because the next free thing you can get into all sorts of trouble.
From a website, you can earn money through various means. Some of the popular ways are:
Through Google Adsense.
Through affiliate marketing.
Sells various services.
Article Writing
You can earn money by writing articles online. Many people nowadays choose online article writing as a profession. There are many people I know who are making money by writing online articles in the marketplace.
Freelancing is a very large category of article writing. If you can master this, you can easily earn money by writing articles in online marketplaces, such as Freelancer, Upwork, and Fiber.
If you can write articles, another opportunity for you is to create your own website and earn money by publishing those website articles.
Check: Insurance In Bangladesh – Top 20 Insurance Company in Bangladesh
4. Graphic Design
The current demand for graphic designers cannot be overstated. Many companies hire graphic designers directly. If you can be a good quality graphic designer then your work will not be lacking. You will find work in two places offline and online.
Fiber, Upwork, and Freelancer make thousands of posts every day to get graphic design work done in the online marketplace. So a good quality graphics designer can easily make money online by creating an account in the online marketplace.
5. Web Design and Development
At present, if you want to do anything online, first of all you need a website. If you can learn the work of website design and development then it will be much easier to earn your money online. Because a web designer gets a lot of development work online and offline.
There are many people I know who are making thousands of dollars a month with web design and development services in the online marketplace.
6. Online income with mobile
Are you surprised to hear that online income can be made with mobile? This is not surprising. I made 100 USD from YouTube in 2017 with my mobile. Which was my first income online.
You can earn money online with mobile by uploading videos on YouTube, writing articles, doing captcha entries from different apps. But I would suggest you use the computer for income online.
If you do not have a computer or do not have the money to buy a computer, then you can make income online with mobile for now. The next time you make money or think you need a computer, you buy a computer to work online.
One last thing about online income,
There are thousands of ways to make money online. But you can not make profitable money all ways or not trusted. So in this article, I have mentioned the best ways to earn income online. Through which you can make a good amount of income now or in the future.